Selamat datang di daftar tingkat item Dota Underlords Gembels yang lengkap. Dalam artikel ini, kami melihat setiap item yang dapat dilengkapi dalam game dan memberi peringkat dalam tingkatnya sendiri.
Beberapa aturan penting sebelum kita mulai
Daftar tingkat hanya mencakup item yang dapat dilengkapi pahlawan. Item khusus aliansi tidak diberi peringkat karena item tersebut hanya baik jika Anda menjalankan komposisi tertentu.
Item global lainnya juga tidak diberi peringkat di sini, karena menimbangnya dengan item yang dapat dilengkapi adalah proses yang lebih rumit. Item global ini akan dibahas dalam artikel terpisah.
Sebagian besar waktu, item tingkat lebih tinggi lebih baik daripada barang tingkat rendah (berbicara dalam tingkat permainan Underlords dalam game). Namun, pastikan untuk menilai setiap pilihan secara independen. Jika Anda mendapatkan item global Tingkat 2 untuk Aliansi yang tidak Anda rencanakan untuk digunakan, maka mungkin lebih baik memilih Tier 1 Claymore itu saja.
Jangan menganggap daftar tingkat sebagai Injil. Ada di sini untuk memberi Anda panduan dasar, bukan merampingkan game seperti Underlords yang sejujurnya mustahil.
Untuk penjelasan terperinci tentang mengapa item tertentu diberi peringkat sangat tinggi / rendah, gulir ke bagian panduan lainnya di bawah ini.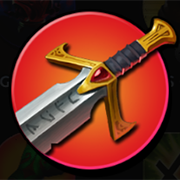 1. Claymore : +21 Kerusakan Serangan
Peningkatan stat datar seperti Claymore dan Vitality Booster adalah permainan awal yang kuat, karena mereka mewakili peningkatan besar secara proporsional ke tingkat daya unit Anda. Item serangan kerusakan secara khusus skala baik dengan unit kecepatan serangan tinggi, karena lebih banyak serangan berarti lebih banyak kerusakan meningkat.
Best on: Bounty Hunter, Windranger, Troll Warlord, Slark, Terrorblade, Medusa, Gyrocopter, Bloodseeker, Luna, Mirana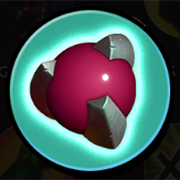 2. Penguat Vitalitas : +250 Kesehatan
Efek peningkatan kesehatan paling baik pada unit yang memiliki efek pengurangan kerusakan seperti baju besi tambahan atau perisai Knight, karena pengurangan kerusakan sekarang berlaku untuk total kehidupan yang lebih tinggi. Terutama digunakan untuk menjaga garis depan tetap tinggi, tetapi dapat digunakan untuk mencegah unit garis belakang agar tidak mati akibat efek AOE atau Assasin.
Best on: Any Warrior other than Troll Warlord, Chaos Knight, Omniknight, Abaddon, Treant Protector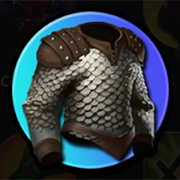 3. Chain Mail: +10 Armor
Armor meningkatkan efek menumpuk dengan baik dengan unit yang memiliki total kesehatan tinggi atau penggelapan lainnya karena membuat setiap titik kesehatan lebih berharga. Letakkan di unit level bintang tertinggi yang akan mengalami kerusakan. Jumlah baju besi yang disediakan ini memberikan kesehatan yang lebih efektif daripada Vitality Booster untuk semua kecuali pahlawan kesehatan 1-bintang terendah.
Best on: Any Brawny unit, Treant Protector, Pudge, Omniknight, Abaddon, Lycan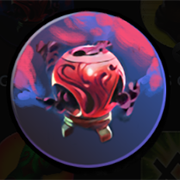 4. Blight Stone : Target mendapat -3 Armor
Mengurangi armor lawan akan meningkatkan kerusakan fisik yang dihadapi semua unitmu, jadi idealnya ini terjadi pada seseorang yang akan menyerang target prioritas. Pembunuh memenuhi tagihan ini karena membantu mereka menghilangkan dealer kerusakan dengan cepat, tetapi juga bekerja pada DPS lini belakang Anda untuk membantu merobek garis depan mereka dengan cepat.
Best on: Any Assassin, Sniper, Windranger, Troll Warlord, Dragon Knight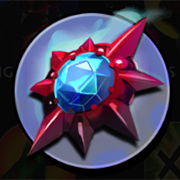 5. Brooch of the Martyr: +50% Mana Gained from receiving damage
Brooch is better in the mid to late game, where you have critical abilities that you want to be cast ASAP. It can also go on units that will be taking damage with low cooldown abilities. If you do put it on a unit with a low cooldown, make sure that unit can survive long enough to get a second cast off.
Best on: Timbersaw, Tinker, Tidehunter, Drisruptor, Kunkka, Lycan, Lone Druid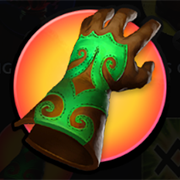 6. Gloves of Haste: +20 Attack Speed
In contrast to the flat stat buffs of Claymore and Vitality Booster, attack speed buffs scale better into the late game, when your units have higher base attack damage. It also helps your units gain mana or stack an on hit-passive faster.
Best on: Any Demon, Troll Warlord, Templar Assassin, Slark, Windranger, Sniper, Dragon Knight, Luna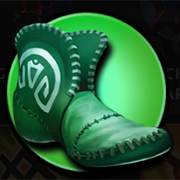 7. Tranquil Boots: +100% Move Speed , +16% Health regen
The movement speed is not very useful, since units have a high base move speed and the board is small. Think of this as a regen item with slight upside. In order for this to beat out Vitality Booster, the hero needs to survive for more than about 16 seconds. That is a long time and unlikely in most fights, especially late game fights. Best on a melee damage dealer who might take incidental damage but not tanking lots of hits.
Best on: Bloodseeker, Doom, Lycan, Alchemist, Chaos Knight, Anti-Mage, Slardar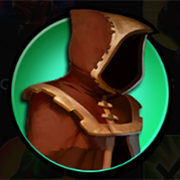 8. Cloak: +15% Magic Resistance
There is very little Magic damage in the early game, and in the late game, a 15% reduction to 1 target is not that impactful. Best used to keep your damage dealers alive from incidental Magic damage or AOE effects.
Best on: Doom, Sniper, Windranger, Drow Ranger, Phantom Assassin, Queen of Pain, Razor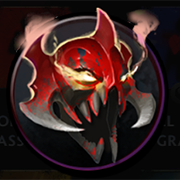 1. Mask of Madness: Hero is silenced. +10% Lifesteal. +40 Attack Speed
The attack speed and lifesteal here is pretty huge, and the drawback of being silenced only stops casting, it does not stop passive effects. Ideally it goes on a damage dealer with a passive, but some units have very high damage and a relatively weak ability, so it works with them as well.
Best on: Drow Ranger, Slark, Anti-Mage, Luna, Phantom Assassin, Bloodseeker, Chaos Knight, Doom, Slardar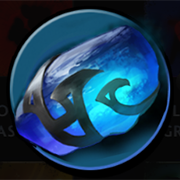 2. Bros Aggressor: + 100% Mana didapat dari serangan
Peningkatan gain mana yang penting di pertengahan hingga akhir permainan, di mana perkelahian sering ditentukan oleh siapa yang bisa melemparkan kemampuan kritis terlebih dahulu. Tidak seperti Bros Martir, item ini dapat digunakan pada unit yang tidak Anda inginkan dimuka dan rusak, membuatnya jauh lebih fleksibel dan kuat.
Terbaik di: Medusa, Kunkka, Enigma, Tinker, Windranger, Necrophos, Venomancer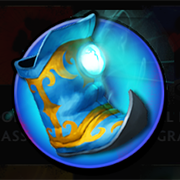 3. Arcane Boots: Ketika hero yang dilengkapi memiliki lebih dari 50% mana, kembalikan mana 25% ke semua sekutu 1 sel jauhnya. (sekali per pertempuran)
Mirip dengan Bros Martir dan Aggressor, item mana ini menjadi lebih baik setelah game berjalan. Anda perlu memposisikan di sekitarnya, jadi sebaiknya letakkan di unit jarak jauh yang tidak akan bergerak banyak jika sama sekali selama pertarungan.
Best on: Venomancer, Razor, Shadow Fiend, Disruptor, Arc Warden, Necrophos, Warlock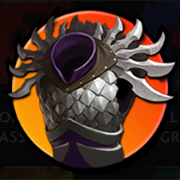 4. Blade Mail: Reflects 30% of damage taken back to the attacker
The damage this could deal is directly proportional to the units maximum health, so place it on the highest health unit, preferably one that is in the front line to take damge right away.
Best on: Any Brawny Unit, Treant Protector, Pudge, Doom, Lycan, Ogre Magi, Timbersaw, Omniknight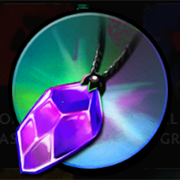 5. Octarine Essence: Reduces ability cooldown by 50%
Since there is no additional mana gain on this item, the unit will often have the ability ready after the shorter cooldown, but not enough mana to cast it. You can get around this by placing it on units that gain mana quickly like Mages, Shamans, and Warlocks, by placing it on units that will be in the front line taking damage to gain mana, or by using Crystal Maiden.
Best on: Venomancer, Necrophos, Timbersaw, Keeper of the Light, Razor, Kunkka, Tiny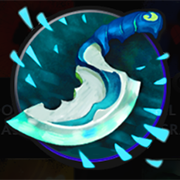 6. Blink Dagger: At the start of the battle, teleport behind enemy lines to the enemy farthest away from the equipped hero.
Blink Dagger is best used to get a single unit into combat quickly, who can take damage to quickly cast their ability, then die. However it is not great in the early game, since most the best units for it are late game units.
Best on: Tidehunter, Disruptor, Techies, Kunkka, Sand King, Lone Druid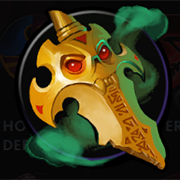 1. Sacred Relic: +60 Attack Damage
Much like Claymore, flat attack damage is very strong in the early game, and even late game, 60 damage is still strong. Goes best on units that have high attack speed.
Best on: Bounty Hunter, Windranger, Troll Warlord, Slark, Terrorblade, Medusa, Gyrocopter, Bloodseeker, Mirana, Dragon Knight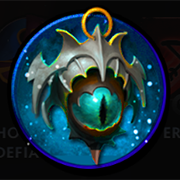 2. Eye of Skadi: +400 Health. Slows enemies on attack
Both effects on Eye of Skadi are defensive, but it is often better on an offensive based character. Placing it on Assassins ensures that whatever unit it jumps to will not turn and kill the Assassin, while placing it on a backline unit like a Hunter ensures that they will continually slow someone for the entire fight.
Best on: Medusa, Slark, Drow Ranger, Troll Warlord, Templar Assassin, Doom, Windranger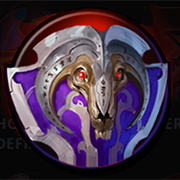 3. Vanguard: +250 Health. 50% chance to block 70 damage when attacked.
Arguably the best pure defensive item in the game, Vanguard is ideally used on a tank that will take a lot of hits. It can also be used on a high damage melee unit to ensure that they do not go down quickly while they are continuing to deal damage.
Best on: Treant Protector, Axe, Beastmaster, Omniknight, Abaddon, Doom, Phantom Assassin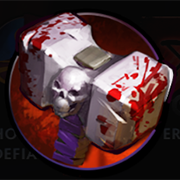 4. Skull Basher: +25 Attack Damage. 25% chance to stun targets for 1.5 seconds.
Similar to Eye of Skadi, Skull Basher can help to reduce the impact of an opposing unit while it is still alive. The stun is pretty short, and a relatively low chance to trigger it, so you want a high attack speed unit to carry this item. Plus it has attack damage, which scales with attack speed.
Best on: Medusa, Slark, Bounty Hunter, Windranger, Gryocopter, Troll Warlord, Bloodseeker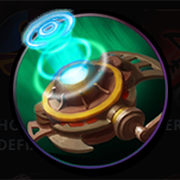 5. Mekansm: When the equipped hero has less than 50% health, heal allies up to 3 cells away for 250 health. (once per battle)
This is an odd item, you want it on a unit that is taking damage, but not too much, or else it will trigger before anyone else has taken damage to heal. This works best when you have multiple front line units who are taking damage at approximately the same rate, like in Warriors and Knights, rather than with Elusive.
Best on: Lycan, Tusk, Timbersaw, Pudge, Omniknight, Abaddon, Arc Warden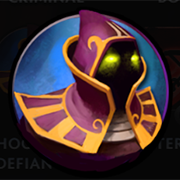 6. Hood of Defiance: +50% Magic Resistance. +10 Health Regen
This is substantial Magic Resist, and makes it best on a high damage unit who can punish opposing Mages after surviving their burst damage. It is not great against compositions other than Mages however, certainly not compared to other items in this tier.
Best on: Doom, Troll Warlord, Phantom Assassin, Queen of Pain

Every item in this tier is extremely strong, and the ranks here are much closer than in other tiers. It is also more situational, since some items are amazing on the right units, but much weaker if you do not have a unit that can use it properly.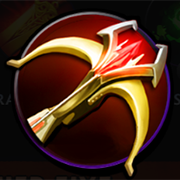 1. Daedalus: +80 Attack Damage. 30% chance to Critical Hit for 235% damage.
For almost any unit at 2 star or below, Daedalus is the highest damage increasing item in the game. It loses some value with Assassins who have a crit chance that deals more damage than 235%, but even then, it is still provides amazing DPS.
Best on: Windranger, Drow Ranger, Troll Warlord, Slark, Doom, Bloodseeker, Medusa, Razor, Luna, Mirana, Dragon Knight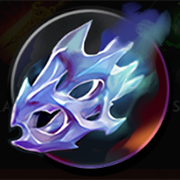 2. Moon Shard: +80 Attack Speed
The high attack speed increase scales best on high damage units. This can edge out Daedalus in terms of pure DPS, but generally only for 3 star units who have high base damage.
Best on: Troll Warlord, Luna, Doom, Phantom Assassin, Sniper, Medusa, Terrorblade, Slark, Dragon Knight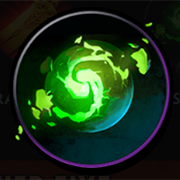 3. Refresher Orb: Refresh all cooldowns and restore 50 mana after casting an ability. (once per battle)
An extremely powerful item, but the limiting factor is gaining enough mana to cast quickly, then surviving to cast again. Units with a CC ability will naturally buy themselves time to cast again, which is why they are the highest priority to use this.
Best on: Tidehunter, Medusa, Kunkaa, Lone Druid, Techies, Gyrocopter, Razor, Keeper of the Light, Arc Warden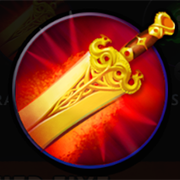 4. Radiance: Burns enemies up to 2 cells away for 60 damage per second
Like Battle Fury, Radiance can put out a huge amount of damage in a long fight against a grouped up opponent. And like Battle Fury, you often want it on a melee or front line unit to get the most value out of it.
Best on: Treant Protector, Axe, Ogre Magi, Lycan, Tiny, Pudge, Omniknight, Abaddon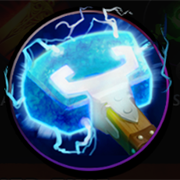 5. Maelstrom: 25% chance on attack to cast chain lightning for 100 damage to 4 targets.
Maelstrom has lower DPS than Daedalus and Moon Shard for every 2-star unit, and is only slightly stronger for some 1-star units, which you shouldn't really be playing at this point anyway. The item is still quite strong against heavy armor compositions, but generally weaker than other options in this tier.
Best on: Windranger, Troll Warlord, Bloodseeker, Slark, Mirana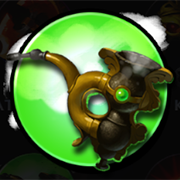 6. Pipe of Insight: +50% Magic Resistance. Once the first enemy has 100% mana, apply a shield that blocks 400 magic damage to allies up to 1 cell away. (once per battle)
A very strong counter to Mages that affects most of your team. It is useful against non-Mages as well, since most compositions have some level of Magic damage from units like Kunkka, Shadowfiend, or Windranger. It does require you to stack up though, making you weaker to AOE effects like Enigma or Disruptor.
Best on: Ranged heroes in the center of your formation.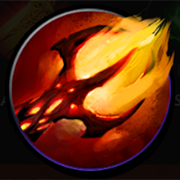 7. Dagon: Deal 800 damage to a random enemy unit that has 50% or less Health. (once per battle)
This item is essentially an execute effect, used to finish off an enemy quickly, hopefully before they cast an ability. That said, it's overall damage is fairly low. Put on a unit that has no other item, and will not die right away. As a once per battle effect, it can be strong on Arc Warden.
Best on: Any unit with no other item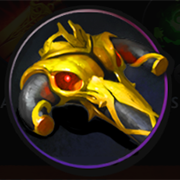 8. Black King Bar: Equipped hero becomes Magic Immune for 7s once the first enemy has 100% mana. (once per battle)
Seven seconds of Magic Immunity it still quite long, and this will be absolutely backbreaking against most Mage compositions. Against non-Mages though, it is rather lackluster compared to the other options in this tier.
Best on: Doom, Troll Warlord, Beastmaster, Phantom Assassin, Luna, Terrorblade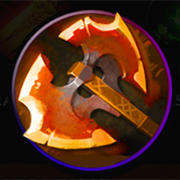 9. Battle Fury: MELEE ONLY. Melee attacks cleave 30% damage to nearby units.
This item can edge out Daedalus in terms of raw damage, but it requires the opponent to stack up, and you unit to be melee which makes it harder to survive. It also spreads out the damage which is not as effective as single target damage.
Best on: Doom, Phantom Assassin, Bloodseeker, Juggernaut, Beastmaster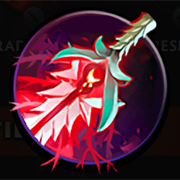 1. Bloodthorn: +70 Attack Damage. When an enemy hero has more than 75% mana, silence them for 5s. Attacks against the silenced hero can't miss and crit for 140%. (10s cooldown)
Bloodthorn not only increases attack damage, but also disrupts the opponent by silencing their first unit who tries to cast. It is particularly effective against CC effects like Kunkka or Tidehunter, and can easily be game winning if your opponent is relying on those abilities.
Best on: Bounty Hunter, Windranger, Troll Warlord, Slark, Terrorblade, Medusa, Gyrocopter, Mirana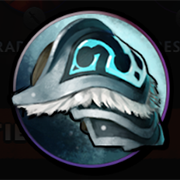 2. Shiva's Guard: +10 Armor. Emits a freezing wave that deals 250 damage to enemies within 3 cells and slows their movement and attack speed for 4s.
The unit with Shiva's Guard should be positioned up front to hit the most possible enemies. It can give your team critical time at the start of the fight to gain more mana and deal more damage than opposing units, which can easily snowball the fight in your favor. The armor also scales well with high health units.
Best on: Any Brawny Unit, Kunkka, Tidehunter, Pudge, Omniknight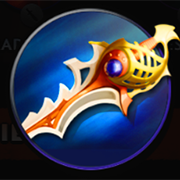 3. Divine Rapier: +330 Attack Damage. If Divine Rapier is in combat and you lose a round to another player, they get the Divine Rapier.
This item is obviously extremely risky. If you couldn't beat them with it, what makes you think you will be able to after they take it? That being said, it really does a TON of damage, especially on high attack speed units.
Best on: Troll Warlord, Luna, Windranger, Mirana, Medusa, Slark, Bloodseeker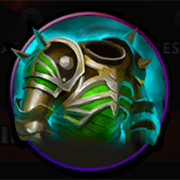 4. Assault Cuirass: Equipped hero and adjacent allies have +15 Attack Speed and +10 Armor. Adjacent enemies have -15 Attack Speed and -10 Armor.
Assault Cuirass provides a decent buff to your team and a good debuff to the enemy, but it is dependent on positioning since it is in a small radius. You want this on a frontliner, but if the opponent is positioned in the back, your unit with Assault Cuirass will walk forward, leaving your backline DPS without the buff.
Best on: Treant Protector, Axe, Beastmaster, Chaos Knight, Omniknight, Abaddon, Pudge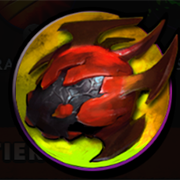 5. Heart of Tarrasque: +1000 Health. Regenerate 2% of Max Health every 1s.
This provides a lot of survivability to a single unit, so ideally that unit can carry the fight for you. The problem is that you generally want damage increasing items on those units, so Heart of Tarrasque is normally put on a tank unit instead.
Best on: Treant Protector, Axe, Juggernaut, Beastmaster, Timbersaw, Doom, Terrorblade